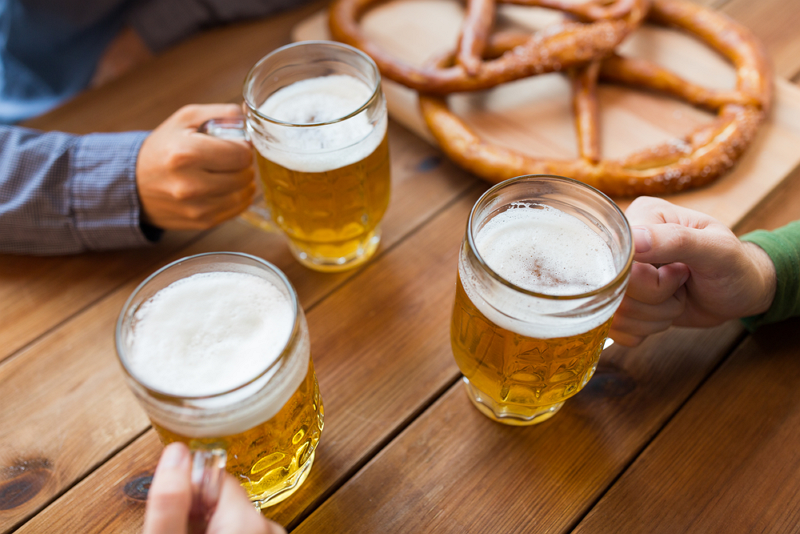 Upcoming Events in New Braunfels, Texas
Those who are lucky enough to call New Braunfels home know that the fall and winter seasons bring some of the best Texas fun. If you are new to the area or visiting, you are in for a treat. There will be festivals, food, shopping, music, twinkling lights, and more.
Here are some of the upcoming local events that you just can't miss:
1- Wurstfest
New Braunfels was settled by Germans in the 19th century so, with its strong German heritage comes Bratwursts and Beer!
Dust off your boots and hike up your lederhosen, because this festival has it all. Starting November 4th, New Braunfels will host their annual festival near the headwaters of the Comal River. You'll enjoy carnival rides, dancing, music, great food, and exciting entertainment.
Don't forget to try the scrumptious German, Texan, and domestic beer while you spend the day at this incredible festival.
Gather your friends and family for a day of wassail sampling and fun.
When?- December 1st
Time?- 6:00 p.m. – 9:00 p.m.
Where?- Historical downtown New Braunfels
There will be music, delicious food, twinkling Christmas lights, shopping, and (of course) voting for the tastiest wassail in town. This is an event that you will want to experience.
3- Downtown Holiday Lighting
Keep your calendar open for this holiday season's Downtown Lighting Ceremony and Santa's arrival in New Braunfels.
Where?- Historic Downtown New Braunfels
When?- November 18th, 2016 – 6:00 p.m.
Join the community in officially welcoming the holiday season with a spectacular display of lights. Even better, Santa will be there to visit and take photos with all the kiddos.
4- Weihnachtsmarkt
This Christmas event has been benefiting the Sophienburg Museum and Archives since 1988. You'll love this German-style Christmas market in the New Braunfels Civic Center. You can find unique decorations for your own home or incredible gifts for your loved ones. There are also be some cheerful holiday events. Join the fun November 18 – 20, 2016.
5- 8th Annual Gruene Turkey Trot
Lace up your tennis shoes and hit the ground running on Thanksgiving morning. This yearly 5k run/walk is a tradition for our family and for many people in the community. Children under 12 will love chasing the Turkey Mascot through an easy ¼ mile trail and the whole family will have a blast during this Thanksgiving pre-game race. It'll give you a good excuse to eat even more when it comes time for theThanksgiving feast!
These are only a few of our favorite events that are coming up in New Braunfels. This town has it all. With 6 lakes, 2 rivers, exciting festivals, Schlitterbahn Water Park & Resort, and an easy commute to San Antonio or Austin, this place can't be beat.
Contact Joshua Downey today and find out how you can make this beautiful city your home.