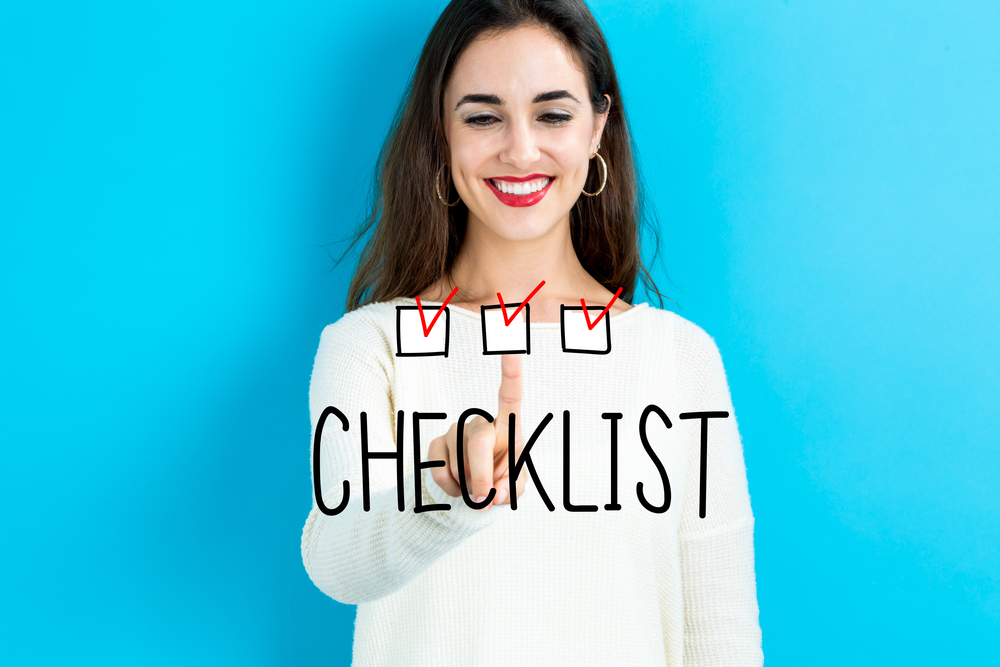 Checklist for First-Time Homebuyers
Thinking about buying your first home? Before you rush to look at open houses and schedule showings with a Realtor, make sure to look over the following checklist:
Check your credit score
Know how much house you can afford
Calculate the mortgage and other monthly housing expenses
Start crunching the numbers backwards
Gather all necessary paperwork
Get pre-approved
Save for the down payment
Avoid big purchases or life changes
Find a Realtor
Know what you want in a home
Check Your Credit Score
Before you do anything, have your credit score checked. Your credit score is what lenders will use to calculate your creditworthiness. Mortgage interest rates are dependent on your credit score. A higher credit score will typically yield a lower interest rate. Contact your local Lender or Realtor if you are unsure about this step.
What Can You Afford?
Next, make sure you are clear on how much home you can afford. This amount has a greater bearing of what type of loan you'll be approved for. You need to consider the down payment, interest rates of the loan and the monthly mortgage payments. Many home loan lenders will calculate your debt-to-income ratio to determine how much debt you already have in relation to how much you make.
Don't Forget the Other Costs
The down payment and principal and interest are not a true picture of the total costs involved with homeownership. There are other monthly costs you'll need to factor in and budget for. These additional costs include:
Property taxes
Mortgage Insurance
Closing Costs
Homeowners insurance
Utilities
Homeowners Association fees
Be Sure to Crunch the Numbers
Many first-time homebuyers get excited about purchasing their first home. The common way of thinking goes along the lines of "if the house I want costs X, then my monthly mortgage payments will be around Y. What do I need to do to afford that?"
Can I afford the type of home I want with my current financial situation? If not, what steps can I take to purchase the home I am looking for?
Get Your Paperwork Together
When getting pre-qualified for a loan, Lenders will want to verify your credit score and income. To prove this, you'll likely be required to provide lenders with a few years' worth of W2's, 1099's, pay stubs, and canceled checks from your rental history along with filling out and submitting a formal loan application.
Before you meet with a lender, ask them in advance what paperwork they require to see to help expedite the process.
Secure Mortgage Pre-approval
It isn't required that you get pre-approved for a home loan before you look at houses, but it can play a huge role in whether you'll get that "perfect" house. Many sellers, want to see proof that those looking to buy their homes are financially able to do so. Showing a seller that you've been pre-approved for a loan will prove that you do in fact have the means of buying the home.
In highly competitive markets, a loan pre-approval is required for a seller to consider your offer.
Save For a Down Payment
Yes, there are loans available to Buyers with little to no down payment required.
This is the largest financial burden of purchasing a home. Does it make sense to put 20% down to avoid paying private mortgage insurance? Do I want to put less money down and have some left over for home renovations? These are great questions to ask your Lender to see which loan products are best for you and your financial situation.
Avoid Big Purchases and Major Life Changes
When you're getting ready to buy a home, you'll need to be saving money for a down payment and avoid any situations that may negatively affect your credit score. Any major purchase such as buying a new car or furniture can jeopardize that great credit score you took time to repair.
Any significant life change such as switching jobs or deciding to have children can add additional financial burden and costs that you may not be able to afford when preparing to buy a home.
Find a Real Estate Agent
Looking for and buying your first home is not something to be attempted alone. Enlisting the services of a real estate agent can make the home buying process easier and faster. A Realtor will be able to sit down with you and go over all the important aspects of searching for a home.
A Realtor is the best resource for finding homes that are available that meet your criteria, negotiating the offer and assisting you in every aspect of the home buying process.
What Do You Want?
After you're approved for a loan and know how much house you can afford, you can work with your Realtor to narrow down your home search by having a list of needs and wants in a home. Knowing what amenities you want in a home and which ones you don't will help the real estate agent only show you the homes that meet those criteria, increasing the chances of you finding your dream home sooner.
Home ownership is a satisfying, worthwhile goal for many Americans. It is hard work and can take time, but if one has their finances in order, knows what they can afford and what they want in a home and they work with a real estate agent, the homebuying process can go quicker and smoothly.
If you're a potential homebuyer in the New Braunfels, Texas area, Joshua Downey is a great, knowledgeable Realtor who will work hard to help you find your dream home. Contact Joshua today to learn more about the local market or how to navigate the home buying process.