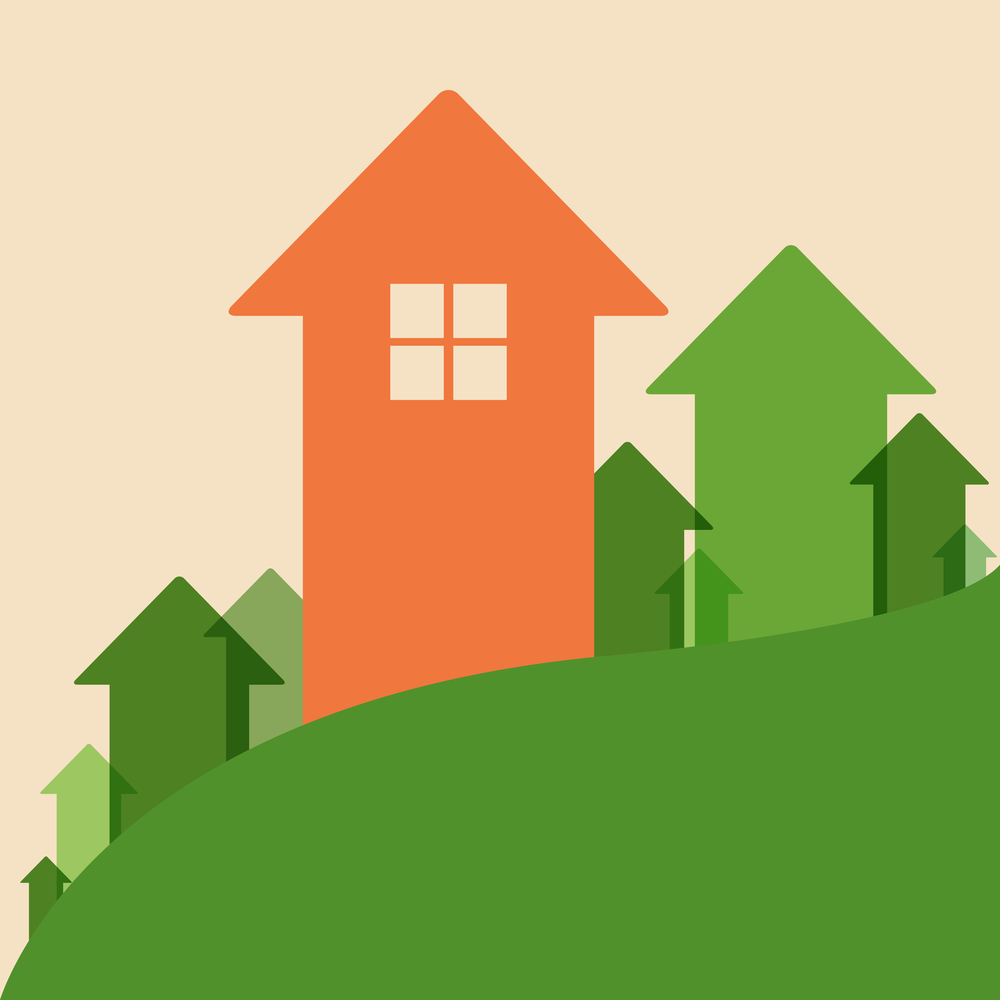 5 Tips to Increase the Value of Your Home
Selling your home can be an exciting and rewarding experience. Being prepared and knowing what features buyers are looking for in a home can help facilitate a faster sale and put more money in your pocket. A Realtor's comparative market analysis or an appraisal will provide you with an estimate of your home's worth. If the estimate is lower than expected, or if you want to get top dollar out of the sale, it's time to start considering the things you can do to increase the value of your home. Consider these tips when trying to get top dollar from the sale of your home.
Update Your Kitchen. Arguably, the best way to quickly increase the value of your home is to update your kitchen. Updated and modern kitchens continue to reside at the top of new homebuyers' lists of ideal home features, and while it's true that kitchen renovations can be costly, there are a number of things you can do to keep the costs down. Rather than gutting the kitchen and starting from the studs, take on smaller projects like adding new appliances, replacing the countertops or painting the cabinets to add a quick breath of fresh air to your kitchen. The update can even be as simple as giving your kitchen a fresh coat of paint or replacing the cabinet knobs and pulls to give it a newer look.
Consider Your Curb Appeal. The exterior of your home is one of the first things potential buyers will see. As such, you should consider the current state of your curb appeal. If your paint is peeling and your yard is overgrown, it can significantly decrease your home's value. Fresh mulch in flower beds, new shrubs and flowers, a fresh cut lawn or pressure washing driveways and sidewalks are all easy steps that can increase the curb appeal of your home. All of these simple and inexpensive tasks can greatly help you in the long run.
Identify Small Improvements. Even if you don't have the budget for a full kitchen renovation, you can still identify outdated areas in your home and make small improvements. Things like faucets, blinds, light fixtures and doors are less expensive improvements you can make that will increase the value of your home to potential buyers. You can even perform these upgrades over the course of several months if you don't have the funds to complete them all at the same time.
Keep It Clean. Your home may be located in the best neighborhood, have the best floor plan and a dream kitchen, however, buyers will be distracted from these great features if the home is dirty. Take the extra time to dust ceiling fan blades, baseboards and HVAC vents and return air grills.  Keeping your home clean and organized during the listing period shows potential buyers that the home is well taken care of and can help facilitate offers.
Don't Forget the Details. As they say, the devil is in the details. Items that may not be a big deal to you may turn off a potential buyer. Dirty windows, dim lit spaces/burned out lights bulbs or dirty fireplaces are all items that should be taken care of prior to listing.
If you are looking to buy or sell your home and are in need of a Realtor in the New Braunfels area, contact Joshua Downey today!